A conversation with Rebecca Kylie Law

Rebecca Kylie Law is one of seven children born into a Catholic family. She completed a year of an Architecture degree before transferring and completing a Fine Art degree from RMIT with a major in Sculpture. After graduating she left the art department to complete a folio of writing at Holmesglen in Chadstone and then gained entry to Melbourne University's Graduate Diploma of Creative Writing and eventually gained a masters in Creative Writing. Her first three collections, Offset, Lilies and Stars and The Arrow & The Lyre, were published by Picaro Press while her latest collection, In My Days and In My Sleep, is published by Interactive Press. Rebecca is now resident in Sydney and is undertaking a PhD at the University of Western Sydney. She has been described as "a Contemporary Metaphysical poet" and in In My Days and In My Sleep she has announced herself as a Catholic poet and has spoken openly about the connection between her faith and her poetry.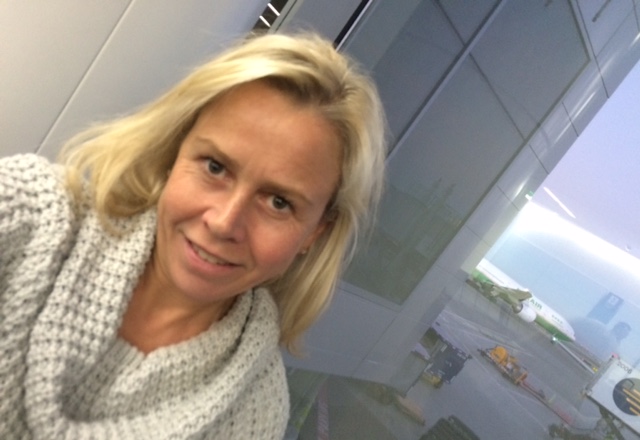 When I asked Rebecca Kylie Law what makes her laugh, she replied, disarmingly, 'well, not jokes!'

"It takes me ten minutes to get them and I usually need help. When I do they're funny. I don't enjoy stand-up comedy either. I laugh every day and often but it is usually at the human brain and how it works. I love that expression 'oh no....' As soon as I hear it, young or old, it makes me laugh. I know it means something's happened, a small unplanned disaster - forgetting to pack lunch or leaving an umbrella at home. Being creative can be really funny at times, meeting deadlines and almost, though proudly not fully, climbing into the gardener's car instead of my own. Actually another car joke was trying to work out what was wrong with a foot peddle, turning the car on and the car driving itself straight toward the pond with me running beside trying to make it stop. One of my favourite stories that made me laugh out loud was my sister's shopping escapade. She was buying lingerie or browsing, not sure and she carried a few on hangers up the escalator to the next floor, absent-mindedly thinking of the next task. She only realised at the top of the stairs and had to run right round the next floor to the down escalator throwing the lingerie around and saying 'Oh, Oh, Oh...' in panic. I like the mind absorbed and then waking to a new reality. There was a man at the cafe last night with an ipad showing his male friend some photos of a holiday. He was scrolling through them and every now and then he would cry out 'oh that was when....' His solo delight and regain of memory was what was funny - he had lost his friend completely and was right there in the moment. It made me laugh. The actor Ben Stiller is quite funny. Being creative and being a writer means life is serious but living it is the challenge. My life is fun but I trick it up that way."

She relaxes, she says, by going to a movie. Or taking a walk with nature: the beach or a walk trail. "On my own preferably. Take a picnic somewhere or a towel to the beach and just lie on it or sit propped up on my elbows watching the view, the swimmers. That's about it ... anyway that doesn't demand thought."

What upsets her is 'anything that gets in the way of my fun'.

"A sports injury takes all the powers of the sports psychologist in me to cope. Old people make me feel sad but actually, all my friends ARE old people. I don't like to see people blind or disabled. I cry straight away watching them navigate life. There was a girl at my gym once who had me in tears. She had Ms and needed a frame to get around. She could workout on the machines without a carer but it was an obvious, very real struggle. I arrived there once a day or so after I had been at the hairdressers. She said 'your hairrr... looks.... veryy Beau-tiful'. It was too much for me and I said thankyou but looked at her through tears. My grandfather had a stroke and used to get really frustrated trying to raise a spoon to his mouth. He also had a very pronounced stutter. This was the worst thing for me, the absolute crime of all crimes and even in memory now I still see it as the ultimate sad thing."
---
When I asked Rebecca what brought her to poetry, she replied she'd enjoyed English from an early age – "I won awards for conscientiousness and reading proficiency" – and was introduced to poetry by an English professor later in her schooling, and encouraged to publish.

"I declined at the time as he gave me some anthologies to read and I baulked at what I saw was too much tragedy, angst and suffering in the poems. With my happy disposition I read about a world sick and depressing and didn't want a great deal to do with it...

"I carried on with politics, straight English, art criticism and Legal Studies where I found a way to use my written skills with equal praise. I wanted to be an artist when I left school and have a Fine Art degree in Sculpture from RMIT. I liked the idea of recreating things in 3D, people etc and having them around you in your living space. Although I passed, my dream quickly faded over the years of study. I realised I could model well and had no trouble with conceptual ideas but could not follow the projects through- that is, make the things I wanted to make.

"I was a vegetarian hippy at the time, working in a Vegie Bar and writing poetry at my desk in the downstairs sculpture department.. By the end of my degree I had a folio ready for Melbourne University. From there, I never stopped and under the kind instruction of Professor Chris Wallace Crabbe and the wonderful Professor Peter Daniel Steele, I found my voice. I have a Graduate Diploma in Creative Writing, a Post-graduate diploma in English Literature and after some time away to work, a Masters Degree in Poetry. Considering I was first published as a poet at the age of 22, the break from publishing is significant, almost 10 years. I continued to write but experienced relationship difficulties, serious illness and writer's block. Also, I knew I would never publish in book form until the time was right. That was three years ago! Now, studying my PhD at the UWS I don't believe poetry will ever leave me, it has become a way of life, of quietly celebrating the beauty of experiences and particularly, human love."

You studied at Melbourne University under Professor and Jesuit priest Peter Steele, who passed away in 2012. Let me recall Chris Wallace-Crabbe's response when asked what he'd want people to know about his friend and fellow poet: 'His generosity – the range of his intelligence…. the humour, the ability to communicate with those around him, the lack of any kind of snobbishness, all those sort of things, that here is a generous Australian man.' What kind of person did you find Peter?

"Peter was all the things Chris mentioned, and more. He was handsome! I saw him step off a tram once on a summer's day wearing a straw hat, I had heard he was now very sick and as he walked slowly back into the grounds of Newman College I was deeply moved. He had great dignity! He and Chris were close weren't they? They both wore green jumpers, Peter's was distinctly 'emerald' whilst Chris' was distinctly 'dark green'.

"Peter was always his own person. Instead of assessing my thesis he would write these long hand-written letters about what is funny in life, what is good, what happened to him that morning. I don't know, I just found myself writing lengthy letters back and THAT was the trick. Clever, clever man, a very special person, very warm. I was always referred to as 'you'. Hello 'you' etc...Maybe he forgot my name, I'm not sure but it felt quite endearing. The very first day I met him he went to his bookshelf and walked back to hand me a copy of poetry by Christopher Brennan. I remember thinking 'oh dear' I AM going to be a disappointment. Lovely memories...."

In speaking of what brought you to poetry, you mention finding your voice … and I'm mindful of the view of US poet James Finnegan that the term 'voice' or phrase 'finding one's voice' may be little more than shorthand for a set of distinguishing characteristics in one's work, 'How one gets these characteristics, what characteristics are to be valued, or how these characteristics are recognized from the outside, doesn't get stated because it's often difficult to articulate. So we lapse into the 'find your voice' commonplace'. What, if any, were the stages that led you to feel you'd 'found your voice'?

"I think saying I found my voice is much the same thing as saying that I feel I have matured as a writer. I remember when I was writing my Master's thesis I read a great deal of Anna Akhmatova's work. A critic said of her that it wasn't until her forties that her writing had matured enough to develop a consistency in terms of its traits, characteristics etc. I think this is the reason I never published whole collections of my work until I felt I was ready. Doing my Masters was a way of testing myself, finding out where I was going and what I wanted to say 'forever' in the sense publication isn't easily erased.

"If you are a writer, no matter what your age, you grow up in public. You might find your way in terms of developing skills but you are always learning and growing as a person. I think for me, the pivotal moment in recognising I had grown as a poet was no longer needing to look for inspiration in classical music. I still listen to music often and keep a diary of favourite recordings but I no longer need it use it as a catalyst for a piece or to get myself 'in the mood'. I actually dislike most music that has the word poem in the title and think poetry should be equally unpretentious."

Kevin Hart, on the question of the importance of 'everyday life' to his work, suggests 'there is the cliché that if you are observant, everyday life will give you all you need for your poems'. But his own experience has drawn him to conclude the opposite, that poems come despite the everyday. Does this mirror your own experience?

"In 'Wild Track', Kevin says 'It's hard, Dark One, / A single day is hard/ (Even the Good/ Casts shadows after noon)' and in this sense of the everyday I tend to agree. Life can be very difficult and the day to day is a part of that difficulty. In those moments, finding words can be challenging but as Kevin says, God 'hides in words' and those who seek in truth eventually find. I think poetry is firstly inside life and brought outside life in its creation.

"My own poetry begins with list taking, often the most appalling dashed notes that I think could be, might be, should become, parts of a poem. The list can begin Monday and end Friday, there is no routine or pattern to the way it is made but they are observations found in the day and night that I believe need to be conserved. In a roundabout way what I am saying is that the everyday takes place by necessity and moments of great worth are constellations in the chaos. A beautiful pattern of sunlight on stone. A bird with wings upturned tilting like a light plane. I think poetry is an important way of conserving not only moments in time in which your day to day busy-ness stops dumbstruck but also as a way of celebrating tradition.

"A very old friend of my father's was visiting my mother the other day whilst I was staying with her on vacation. Listening to him talk about how he had overcome lung cancer with cabbage juice and cured ringworm with topical applications of urine I thought of poetry. That what he was saying was poetry. This is what I mean by poetry being inside life. As process, I think poetry is about making something that memorializes moments you say goodbye to in falling asleep. Yet it might begin when you first wake so in a sense it is has no timeline or closure."

Hart further mentions that while he's 'completely uneducated in music', one strain of music that's surely in him is the blues… 'The old spirituals are ravishingly beautiful, and I can't think of any blues chant that hasn't moved me if it has been sung at least half-way well. And with the blues the rougher the voice, the sweeter the music.' What are the musical genres that interest you, who are the musicians you listen to?

"I like Classical music. I started with Dvorak and Bach in my late teens and pretty much passed through the whole gamut of styles before returning for good. I am not particularly musically trained either, though I have an ear for it and played the violin for a while (my brother is a classical guitarist). Whenever someone asks me this question I have to answer with my most up to date favourite because I keep a list and the new ones replace the old ones in a way which is quiet overpowering emotionally. At the moment I am profoundly moved by Magdalena Kozena's rendition of 'Slyš ó Bože, voláni mé' . I think the translation is, from Czech, something along the lines of 'Hear O God, My Cry'. But for me to like music - music with voice - is unusual. One piece I will always return to is 'Sur Le Fil' by Christophe Paillet and Christian de Chabot. I like Elgar's 'Sospiri' particularly when played by Jon Frank and the Australian Orchestra. 'North Country' by Ola Gjeilo is also beautiful. Generally I find the pattern is the music can't be too 'big' - that's my rejection criteria, something like 'no, that's too big for me, meaning too orchestral, loud, opulent...' Thomas Tallis' 'If ye love me' is gorgeous and I like John Travener's 'Little Lamb' but don't really read or like William Blake. I just think we can be forgetful sometimes."

On another tangent, tell me about your residency in Italy in 2012. Who awarded the residency? Where did you stay, for how long, and how productive did you find the experience?

"I was invited by La Macina Di San Cresci to participate in their residency program for three months over the Italian winter in Chianti de Greve, Tuscany. Mimmo and Duccio are the proprietors of an old monastery set in the hills of the village and after making the trek across there from Australia, they collected me from a bus stop and drove me to their mountain. I shared a studio with a painter and fabric artist and we dined together and conversed in our native English tongue. I hadn't time to learn Italian so worked from phrase books and tapes during my stay.

"It was a white Christmas but I cut my journey short to return to my immediate family in Melbourne for the celebrations. This wasn't planned but away from home I was upset at missing the celebration with dad as his cancer was in remission. I changed my flights, finished my manuscript and went home after about 8 weeks.

"The experience of writing Lilies and Stars there was life-changing. I haven't missed a week of church ever since.

"When I applied for the residency I was making my way blindly through the procedures toward becoming an established poet. I was sending my work out to journals almost weekly and read somewhere residencies were a good step in the road forward. I have no regrets and would certainly relive the experience.

"One thing I won't forget however is taking the residency car on a sight-seeing trip about the hills of Tuscany and running out of petrol. With the gauge on empty and the light on for kilometres I finally found a service station but couldn't understand the instructions! I had people cueing behind me - it was dreadful!"

Moving forward a little, what was the focus of your university-sponsored trip to the US in November last year?

I stayed in Berkeley for a while to do some archival research on the subject of my thesis Peter Dale Scott. This is Peter's home town and his wife Ronna Kabatiznick kindly invited me to dinner at their residence.... The archival research was supplemented in the last week by pilgrimages to nature trails and religious sites (Holy Hill is one of them). Peter is a Canadian poet and retired Professor of English at Berkeley University. I first came across his work at the Poetry Foundation where I was quite taken by the poem 'Cathedral Crèche'. I then watched a video interview in which he discussed a collection of his poetry called Tilting Point and made up my mind quite quickly to put together a proposal for a thesis on his work. With these two sources of inspiration together I had a topic relatively quickly and moved on from there. Peter's own PhD is in Political Science, he was a diplomat in Warsaw before teaching at Berkeley. So his work is finely divided between the political and the personal. The two themes sort of intermingle in the poems. The poems are also spiritually orientated (Peter is Buddhist with many other religious predilections so more simply, also a preconciliar Christian). With regard to the political themes of his work, his writing is mostly concerned with exposing corruption in governmental procedures or telling the truth about political assassinations and various acts of violence such as the Indonesian massacre in the 1960's."

What were the highlights for you?

"I have a series of interviews with Peter Dale Scott which we are currently editing and will upload to his website. There are already a series of interviews there on Coming To Jakarta so watch that page. It was wonderful to meet him in person and to interview him at his house. On one occasion he was being interviewed by a television crew before my arrival and so he was coming and going out of the kitchen where I sat waiting for him to finish. His wife was also there, trying to work downstairs and the gardener was outside my window with I think a leaf buster or something very loud in any case. At one stage his wife came into the kitchen a little flustered by the crowd and I said to her: 'please tell Peter, after his nap, I am going for a walk'. I started to leave the house and there were cameramen dashing about and his wife Ronna had to raise her voice. She called out to Pete'Rebecca is going to take a nap'. All I could do was laugh and say "no, hah, no I'm taking a walk"…and I left for the parklands above his street. Here's a poem I wrote about the experience:"
Flutters

Vaccinated by a doctor from Syria
(who, when asked, "was she Italian?"
was not insulted but instead
sorry for the war), I sat at the window seat
of a jet plane to Los Angeles
one seat apart from a man from Alaska

whose parents, originally Californian,
now lived in Nelson's Bay.

He told me he was sorry to be leaving
for the snow on the alps though I suggested
animals, there, were nice (thinking
the moose); and asked was the place
nice too. He replied that of course, it was quiet,
not many people, a solitude bordering on
eccentric. I nodded, smiled and returned to my
pillow against the window ledge,
the plane now airborne and the staff
serving dinner. My friend from Alaska
ordered his meal with a "Jack"
and when the lights dimmed,
disappeared under a grey blanket
drawn up, toes to chin; and then entirely
over his head, his cap boasting ALASKA
though the red text was fading.

For the hours he stayed like that
I watched three movies, played checkers
and read "A Christmas Carol" by Charles Dickens.

Flying into LA, the window blinds now drawn
upwards, the landscape with its bronzed background
and coloured lights looked like a detail
of a painting by Gustav Klimt. My Alaskan
friend sleeping till the end of a touchdown.

The flight to San Francisco
no less than an hour
I ordered coffee and watched the sunrise
which itself, seemed foreign for its
red, orange warmth: too Gauguin

but for the clustered dwellings on the hilltops
amid greenery, white, cubed then disappearing
as the plane tipped its wings toward the sky
for a final descent.

At Macarthur station some time later
greeted by my Bulgarian host
I took the passenger seat on the journey
to my accommodation. Settling in
I walked through the community
of Black Americans, who asked,
in all great sincerity, how I was doing
to which I said fine, just fine.

On the plane flight home
I sat behind Mr Fitzgerald
from Ireland who the cabin
staff were keen to impress.

Beside me, an American couple,
his wife; and to my right, an over-sized
baby who slept contentedly in his mother's
arms for at least six hours in one-piece
pajamas, the dummy ivory and adorable
for its manifest presence.

Sometime after Mr Fitzgerald's beer
the window blinds were drawn
and the aeroplane grew silent,
the darkness making me shiver
and reach for my blanket.

Upright for thirteen hours
I tried legs up on the stable table, legs
under the front seat, legs to the left,
legs to the right, legs underneath me,
coiled in my seat, waking the American
wife who screamed "Jesus Christ!"
though this seemed a little immoderate.

I mumbled an apology and dug
my head further into my pillow.

Early morning, some reading lights
scattered through the cabin like lonely
candles, the air hostess mistaking my accent
for New Zealand; and then the last descent

Home.

That night, walking down the hill of my street
through the last breaths of extreme heat
in search of some dinner, I heard the clouds move
as though they were my own heart.
Lilies and Stars was your first collection. In the pages of your second collection The Arrow & The Lyre is a poem dedicated to Maurice Merleau-Ponty, a French philosopher for whom a central theme was a rejection of primary concerns with the intellect, and acceptance instead of what he referred to as knowledge and experience derived via the 'lived body'. Can you explain a little of what this means to you personally and whether Merleau-Ponty's ideas have had any impact on your writing?

"When I wrote The Arrow & The Lyre I had just returned from Italy, Lilies and Stars had gone to print and I heard about the Helen Bell manuscript award for a book of poetry based on Australian Culture. It was summer, I was vacationing at mum and dad's house which is a large home built on what used to be an orchard and people (family and neighbours) were coming and going all the time. I was also in the middle of a break-up with someone via the telephone.

"In reflecting on the word culture, I came across a series of philosophy videos about the concept of historicity and the fact that our Western Culture is the only culture that moves forward in such a way. As a result the concept of 'being' in our Culture has gone through analysis after analysis, from the Greek, to the Christian, to the Modern. I was fascinated and amused myself for hours watching these philosophical discussions on YouTube. I kept notebooks and now, laughingly call it 'my summer with Bryan Magee (the show host, a noted British Philosopher himself)'.

"With regard to Merleau-Ponty, the question is how do we cope, how do we fail and then achieve the second time, what sort of processes do we go through in our minds and in our bodies. Mereleau-Ponty's term is "how do we get a grip on reality". Relationships are the key to understanding and perceiving. When you are looking at something, perhaps even a feeling - sorrow for instance - you are moving around it to see it in the round. You are trying to cope and the experience changes you at some level of skill. Develops you, if you like - and importantly, not by a set of rules but through your humanity. I believe in a good education. But I think we need both, our feelings/ hearts and our heads.

"The 'Lyre' of the title, by the way, I like pronounced in the original way of 'Lear', grounding the contemporary poems in old time. Here I was on a country property watching TV philosophy on a desktop computer (not all the time of course, but good, decent work hours). Trying to cope with not a broken heart but a very sorry one. I still read philosophy, I think it inspires creativity but it is not of great importance to my poetry. Yes, in the sense lived experience is the greatest inspiration to my writing, Merleau-Ponty is influential but does not impact on the content, that is, have intellectual importance."





Your poetry's featured in the Oct-Dec 2015 issue of Rochford Street Review, where you're described biographically as a contemporary metaphysical poet who's 'spoken openly about the connection between her faith and her poetry'. What brought you to faith?

"I started out in State Schools, moving house in grade three and starting at another school. Again, I was good at English but for the most part was teased for the way I stacked my books in the locker, wore my hair tidy and didn't like many playground games. My brother was also unhappy so my parents moved us to the local Catholic school. With Catholic parents, the religious studies component was not entirely new. I completed my sacraments, fell in love with Jesus and attended mass with the family on weekends. I had a missal and kept a shoebox under my bed for medals and pamphlets. For someone who liked study, this was just more reading material and I thrived on the chance to compose my own prayers. I later went to Siena College, a Catholic Secondary school and in Year 11 went on a religious retreat with a religious friend (her mum was the RE teacher at our school) and reinvigorated my faith. I have never had difficulty believing in God, praying to Jesus etc."

What's the correlation for you between poetry and faith?

"At the start of my career in poetry I went through a broken engagement. I was emotionally damaged, not because I was in love but because I had made a huge mistake and disappointed God. I remember making my way back to Jesus, drawing the stations of the cross, visiting an empty church, lighting candles and praying. Listening to the sermons and being genuinely moved by prayer I knew this for me, was poetry. There seemed little difference between a half empty church, a half-lit altar, the quiet of prayer and poetry. This for me, was the only beauty I cared to contemplate and for me, poetry must, at some level, appreciate beauty."

When you moved from Melbourne to Sydney a couple of years ago to follow your studies, was it easy to find a church to workshop in? What influenced your decision, was it a case of finding one serving your local parish or did you look for somewhere you felt comfortable with both your priest and your fellow church-goers?

"I moved to Sydney because of my church. I love St Patrick's Cathedral in Melbourne and attend there when visiting....but I had to move Interstate. There was nowhere in Melbourne I could vaguely imagine living and I heard our then Archbishop George Pell on the radio. What he said struck a chord and I wanted at first, just to visit his parish St Mary's. But then, well THEN, I looked it up and it was just exquisite. I didn't just want to go there I wanted to move next door...I lived next door to my parents at the time (dad had built me a flat) and I walked in and said "hey mum, dad, I'm moving to Sydney". It's hard to shock them with what I say and I think dad said something like "what prompted this??...." I told him about the Archbishop and for some odd reason he could make sense of it all - he called George the "Yin of my Yang" and I of course frowned and walked away thinking about how this wasn't really true etc... So I was moving to Sydney but didn't know where... I pulled up a map and scrolled around everywhere until I saw Avalon. It sounded nice as a word so I did a quick demographic study, found out it was originally run by a community of Priests and well, moved there in the next month I think. I now attend two churches, my local one Maria Regina and St Mary's (with, sadly, no Archbishop George but many many an ibis in trees which have become symbolic)."

Have you met Cardinal Pell? How have you found him personally?

"I attended the weekly masses conferred by Cardinal Pell about six months before he left for Rome. I was present when he announced his new appointment. I have never met him personally, that is, introduced myself, but at the Solemn mass celebrating Christmas Day I shook his hand at the entrance of the church and thanked him for the ceremony. He seemed a holy, quiet, caring man but that is gleaned from his church presence. Most certainly he is gifted and intelligent. I saw a photo of him once, walking somewhat solo about a stonemason's yard selecting the stone for St Mary's Cathedral altar. It was black and white (the photo), very old and the yard was grassed with a few trees here and there. A gem of a find. I don't have a copy but it is memorable."

You mention composing your own prayers…. I've always assumed prayer is something that is either spontaneous or else draws from the traditionally written form. Are you suggesting you write your own prayers – and continue to write them? – and that for you, they're a replacement for traditional prayer?

"I have composed prayers in so far as they have been repeated so often they are written in memory but no, I have never put words to paper to make them.

"I don't think prayer is spontaneous because although it might suddenly be the right action to take it comes from within you and in that sense, has to have a historicity, a certain depth of thought. Through prayer you develop a relationship with God so the language becomes increasingly more sophisticated whilst the prayer itself is a simple thing. Traditional prayer is of more use to me in a shared place of worship, mass for example, when we say the same prayers every week by way of saying thankyou and out of respect for the religious tradition.

"At home I make up my own and sometimes have a prayer that lasts for years, repeated over and over. I would imagine respect for the usual formatting of prayers, for example beginning with a formal address and ending in Amen would be important for authenticity."

Edward Mendelson's book Auden and Christianity suggests Auden found value in prayer when it's attentive to that which is outside one's self, but appreciated less the 'petitionary prayer' — prayer that asks for something — other than to appreciate that the act of expressing desires can reveal what they are. Any thoughts?

"Anglicans and Catholics are markedly different (I see Auden as Anglican). I think the best way to summarise the difference is to say we don't do what Anglicans do because we don't believe in it...we have a different rule book in terms of how we live our lives.

"The same goes for prayer. This is always a deeply personal experience and what form it takes depends on the individual and his/her relationship with God. I don't see how 'asking for something' in prayer could be termed a desire. It could be need, a very dire need, a want not quite thought through but felt to be true to the heart or it could be a whimsical idea, a fancy. Something like "oh God, can this really great journal please please please accept my poem'. Whatever it is it has to be vital to make it into a prayer.

"Petitionary prayers need to be deeply felt and deeply honest. They need to be accepting of what Auden calls a forgetting of the ego but I disagree this is to allow God a speaking position, that we can listen to God by forgetting our ego. We forget our ego in petitionary prayer to let things be what they may. To let God's mystery sort out the mess. This requires acceptance of the power of God, an acceptance strengthened by our love for God and his love for us. A sort of "I don't really care what happens, I am asking for this, I deeply, truly truly believe with all my heart this would make me very happy but whatever you think is right God I will accept." And then a sort of silly me thing etc.

"Now to be attentive to that which is outside one's self is to pray for others I presume? These prayers too are important. In fact I don't really see the two as separate but rolled into one. People ask me to pray for them all the time. Sometimes I think, are you kidding? With the things in my life the way they are? But if you love them these prayers worm their way into your heart and come forth all by themselves. I don't know if I have answered your question but I don't think desire has a place in prayer."

Perhaps a curly one for a Catholic … in a Paris Review interview, novelist Anita Brookner suggests romanticism doesn't make sense 'unless you realize that it grew out of the French Revolution in which human behaviour sank to such terrible depths that it became obvious no supernatural power, if it existed, could possibly countenance it. For the first time Europeans felt that God was dead.' What's your response to the 'God is dead' notion?

"The 'death of God' is I believe, a quote of Nietzsche and if I am not mistaken, the last thing this man did before dying was hug a horse being flogged. So he was sorry. To my way of understanding, in claiming God was dead Nietzsche was not suggesting that he was ever alive but rather the idea which had supported our sense of morality. It is also a quote from Hegel but I am already a little out of my depth. For me, any refutation of God's existence is merely perfunctory because it can never be proven just as the mystery of him cannot be a scientific fact. Let love alone I say. I also firmly believe we cannot define ourselves by our contemporaneousness, that we have a heritage and that we began when the world began, that is, we are together in this fascinating universe... "

Would you agree that poetry commonly judged as 'Christian poetry' often fails to connect with issues of secularity, and as a result is regularly judged harshly?

"If you consider the fundamental values that form a part of most world religions, the human qualities of kindness, tolerance and forgiveness then you would expect equality in the social setting. For myself, although a strong Catholic I have an atheist brother who is a scientist but the reason we maintain love for one another is that both of these belief systems are never challenged. We don't sit and argue about whether or not there is a God but rather, beg to differ and celebrate our difference. Importantly, we have our own space and own people in which to be and when we come together outside these rooms, we find common ground as people and humanitarians. I don't write poetry about anything political so to write Christian poetry is quite simply not to write anything which causes another person to feel pain, suffering or grief. This respect is very mundane and precludes me from nothing if I am writing poetry. Poetry for me has been and always will be an enterprise in peace-making, not activism."

Online petitions no doubt arrive in your inbox, often urging some form of political involvement.... Do you find them irritating, do you put your signature to some?

"I get requests to email or phone Government ministers about certain environmental issues but I don't believe in any form of public protest. I find marches terrifying and if I received a phone call from someone telling me they propose I change my ways I would be just as terrified. An email even, no matter how courteous, would set me reeling with the thought someone was serious about making me wake up to their truth. Or such and such facts I had perhaps overlooked in my hectic schedule. We have a very fair democratic voting system and these people I am asked to contact are in their positions of power because they have an education and because the majority of the public think they are 'alright'. I don't sign petitions."

You say 'I don't write poetry about anything political'…. Pope Francis' encyclical on climate change released June 2015 is extremely political (though whether our politicians take it on board or not is another matter) in calling on humanity to 'care for our common home'. Surely, to separate issues of faith from the political is impossible at times....

"Yes. There's that encyclical again! You know it's funny but I move about on holidays and visit different churches for a weekend service and almost always, invariably, before I walk out the door there is a photo of Pope Francis. To be expected certainly but with so much media attention I find myself saying (affectionately) "there's that man again!" The encyclical is quite a document for two reasons, one in that it is addressing everyone on the planet, not just religious persons; and two in that it is written in the form of a Papal letter that carries with it all the trappings of tradition. This is its charm I think, because when each and every person lifts up his or her head to pause on what has been said they are reminded they are part of a universe with a history and that history goes back to the beginning of time. And to remember, in the midst of all these power struggles, it is 'the figure of a Father who creates and who alone owns the world'.

"To answer your question, the encyclical, by the very nature of its form, is supposed to address topical issues relevant to the church and her community of people. The poem, however, does not have these constraints, that is, there is nothing to stipulate the content of a poem. But it should contribute in some way, help the reader to live better, love better, laugh, feel something, that sort of thing.

"I saw a documentary recently about a disease affecting the koala population, caused and worsened by stressful situations - environmental degradation for example. I wrote a poem about it straight away - to help out, to put it out there, make it known. To DO SOMETHING about the koalas. I didn't get in my car, pick up my phone or sit down and write a letter to help out, because I write poetry to do this…. But the poem, by nature of its form, is - well I think so anyway - passive. So although I was driven to write the poem to save the koalas, to do my bit, the dynamics of the form rendered a poem about koalas that was quite simply, just that....

"Conversely, I might find the impetus to write a poem is stirred by a beautiful moment, a distinctly non-political event ... a child touching her brother on the shoulder at the supermarket, waiting for him to turn around and then break-dancing, dragging her feet away from him in slow motion. But then, if the theme here is love, then it is political isn't it? So sure, I write about my faith and the political in the sense we are one and we are many..."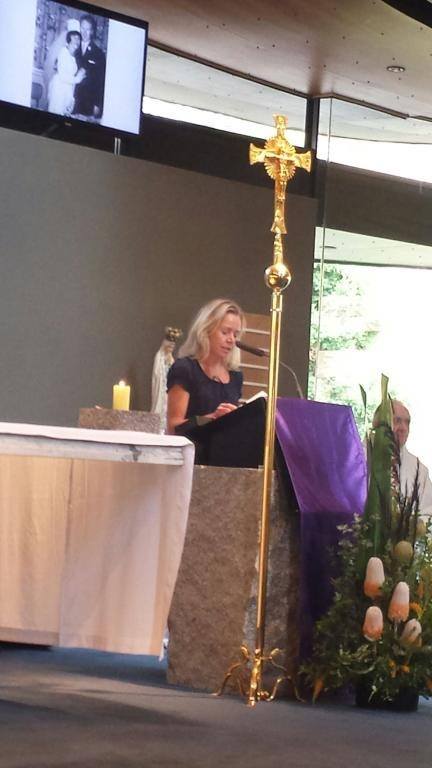 Reflecting on a further intersection of faith and the political, I wanted to ask you a question relating to the execution in Indonesia last year of Australians Andrew Chan and Myuran Sukumaran for drug offences; specifically, your response to the establishment by the Australian Catholic University in Canberra of the Mercy Scholarships which, in the words of the university's Vice-Chancellor Greg Craven, will 'commemorate men who died reformed, redeemed, courageously and uncompromisingly human'. The two scholarships offer Indonesian students the opportunity to study in Australia, cover the cost of tuition for up to four years and are awarded on academic merit as well as upon the submission of an essay on the theme of "the sanctity of human life". My personal response to the establishment of the awards was mixed, I found it difficult to imagine any Indonesian celebrating the scholarship award within his or her community … if anything I imagined the reception might prove divisive. Equally of course, I could be wrong. Vice-Chancellor Craven suggests the scholarships will have the capacity to allow Andrew Chan and Myuran Sukumaran, in death, to be instruments of peace and reconciliation. I'd be interested in your thoughts….

"Mmm. Given we, as Catholics are taught to work through feelings of anger and resentment this is an odd idea. The first thing I can't get past is the idea of writing an essay on the sanctity of human life. Would it be a defensive essay, supporting their government for their actions or an essay counter to their country's law? It certainly dignifies our two Australian men but as a peace-making gesture it seems backhanded. Even a little sinister in the sense it says 'you can come and study in our country for free provided you recognise what happened was wrong and stand committed to our cause'. I love the name though, Mercy Scholarship but God have mercy on who - the men killed or the Indonesian government? Ourselves for watching it happen? It seems punishment rather than something in-between punishment and retribution which is what it should be if its goal is peace and reconciliation... I wish it was a draft of something much more intelligent."

Barry Jones, who's written in support of the abolition of the death penalty, suggests 'If it is to be an eye for an eye and a tooth for a tooth, this will soon be a blind and toothless world …. '

"Taking another person's life is immoral. Breaking another person's bones because that person broke yours only means that you are now both in trouble with regard to how you live. In this sense there is a new born camaraderie in the predicament but the situation is hopeless. I argue further this morality is not necessarily religious but innate. I do not believe we are born violent. I do believe it is difficult for some people not to be violent if there are psychological issues born of a young age. Habits that are hard to shake off, deep seeded, unresolved feelings of anger, resentment etc. that manifest in acts of violence or socially deviant behaviour. Society has acknowledged this in its list of available professions to study, for example in the medical fields of psychiatry and psychology. We realise some people get sick, feel sick since birth etc. and that with the right mental conditioning, these sicknesses can be overcome. Killing another person in retribution for a crime, no matter how heinous, can never be morally justified. More importantly it is not proactive in enforcing a peaceful co-existence. There is more power in intelligent conversation than there is in violence because we are only truly compos mentis when our hearts show compassion. Any form of violence (even, in most instances, disciplinary) is a fool's errand."

Back to another intersection of religious faith and politics … did you have any reaction to last year's Irish referendum's approval of marriage equality to which, as you may recall, one senior Vatican official's response was to label it a 'defeat for humanity'?

"I am glad you asked me this question. My answer is utter dismay. Tears. A bid for Tourism surely??? No, marriage is a sacrament not a legal contract. I have read quite a bit about the churches reaction and actually, just last week I registered for and attended a marriage vigil between 8pm- 8.30pm on a Friday evening (this was top secret until after the fact of course!) I think, importantly, things in the world are just out of hand....A while ago, perhaps ten months or so, I sat back after reading Dante and said something like "well there you are Bec, that's what happened." I don't want to give too much away but if you read Dante you can see what happened, where we took the wrong path."

Well, having last year published a book in support of marriage equality in Australia, perhaps we can agree to disagree on this one? Tell me though, is it possible the man on the street might also disagree with you and suggest the Church is out of touch with what many in the public domain are thinking?

"Often in church there will be a homeless person, usually male, who will shuffle down the aisle to receive Holy Communion. After my prayers I have sometimes watched the line of people moving slowly toward the priest and those four words 'the body of Christ' becomes a kind of quiet, beautiful chant. This man is the man in the street, surely, the man who knows the most about the right and wrong way to live, who knows happiness from despair, fortune from hard luck etc. Yet, obviously Catholic, I don't think he is really muttering to himself that his life is unfair or that afterwards he is loitering in the garden of a rich home lit up from the inside by lamps and a fire wanting those people to give…. He is praying.

"When I was in my twenties, a university student buying clothes from op shops and 'renovating' them, taking their sleeves off, taking up the hems, I was magnanimous in spirit. I wanted everyone to be themselves to their hearts desires, to wear blue hair, turn Goth etc. Not take drugs or be irresponsible but to show character. Then I grew up, albeit very slowly and learnt something Aristotle calls a movement away from magnanimity to gentleness and dignity. This is Jesus Christ. Of course, I am not saying I suddenly found Jesus but rather I became more intelligent. I suffered in love, spent time by myself and 'remembered myself' as I think I mentioned earlier was my plea.

"There has been a recent discussion on euthanasia (again - I think it came up five years ago and there were documentaries on hiring an assassin). The gentleness and dignity I am talking about is to do with the sacrament of dying just as it ought to be a part of living. To follow the course of the pain and suffering is not so much to follow God's plan but to live it just as you might have lived the most tremendous happiness. And in doing so be with the gentleness and dignity of Christ.

"The homeless man is hopeful things will get better. He is proactively praying for such an occasion. He is also seeking out public help by attending church- a public arena for prayer. I wrote a poem about a homeless fisherman in The Arrow & The Lyre who wouldn't let go of his one small bag in going up to communion. In a way I wanted him to but to let go of this would be, as the song goes, letting go of his only possession.

"I am talking about love. I am also talking about people who have lost touch with reality. The way the homeless live is unreal because it is not sustainable. And, I am talking about economics. The Catholic Church is a part of a State under whose government we live a life of interdependence. If it lets go of its belief system to accommodate changes in government law it would be, like the homeless person, living an unreal life.

"I understand marriage has a lightweight definition and a heavyweight definition. That it can be fashionable or sacramental. An orange with a pear or a dark cake with cherries. I also understand, politely, that legalising any marriage makes life a little more rewarding. But I have no idea what equality means here if marriage is, in reality, a human wedding which is a sacrament. I know people have garden weddings, weddings in hot air balloons, on horseback etc which is fine- not religious, I think, but it happens. I am also aware theses marriages, between a man and a woman are legal but not always sacramental in process or as product. But they are offshoots within the vicinity of the right path and the rest is extremism. Like extremism in religion, in anything, it's a negative trend. Oh I know you can say these same-sex unions date back to the beginning of time but it doesn't make them right. I say that may be so but: 'where is the owl?'

"I don't like it, sorry. I'm okay with change, with rich people, poor people. But I don't like that; and I apologise because it's an opinion and no, I am not a scholar of queer culture.

"I also want to say I am lucky. I had a very blessed childhood with loving parents who stayed married to the end. I have been lucky in every respect. Not excessively, but certainly blessed. I know not everyone does and I think the same sex option is related to this…that if we want a person to show integrity then that is that, so and so will be him/herself to the very end in ways that are not necessarily desirable. But that is missing the point, is not pursuing goodness.

"This is the Jubilee Year of Mercy by the way. May the force of the Rosetta spacecraft and all its wonderful efforts be with you."


---
Rebecca Kylie Law & Ralph Wessman. January, 2016.