Clarissa Sebag-Montefiore, 'The Guardian', 7th October 2017
For her new novel, Bruny, Rose turns her attention to the Tasmanian island of the same name where she holidayed growing up and where she took her children camping and to the beach, just a short ferry ride from her home in Hobart.
"As a child it was always so captivating: you drive on, then you cross the channel and it always felt like going to another world," she says. "And it was even more remote and even less populated. I think the silence down there really gets to me: there's no traffic. You can almost hear the stars it's so quiet."
Bruny, however, is not a quiet novel; it is about explosions and warring political families and conflict. In it, America has an isolationist president; China has become a formidable world power; and Islamic State rules an expanding caliphate. What's more, the Chinese and Tasmanian governments have invested in a new project, a $2bn bridge connecting Bruny Island to the mainland. The novel opens with a terrorist attack: the bridge has been blown up.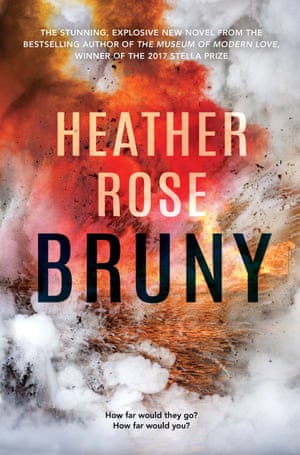 More at The Guardian