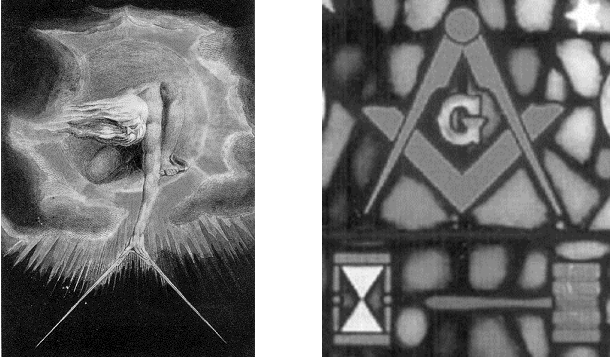 My brother, twelve years older than I, grew up in that environment & discovered science fiction, read indiscriminately. His library left with us during some years of absence as he went from small to slightly larger town working for the Public Service. It was SF that shaped my political beliefs though I didn't realize it at the time. The writers I liked inevitably had what I later came to realise were left-wing views, & the division between left & right was quite distinct — think Philip K. Dick & The Man in the High Castle & then think Robert Heinlein & the fascism of Starship Troopers. In a time when Joe McCarthy had just run riot in the land where most of what I was reading came from, writing SF offered some concealment — & not just SF; think Spartacus in another genre.

My mother & I listened to the hit parade. Bill Haley came along in the fifties, but because there weren't the same prejudices around in New Zealand, Little Richard & Fats Domino followed not too much later. There was an electrical store by the tram (later trolley bus) stop where I changed routes to go home & the guy there was crazy about jazz, modern jazz. Church & the hymns that were de rigeur at the High School I attended exposed me to another, classical, form of music. (& then there was the afternoon I came across Mstislav Rostropovich rehearsing in the school assembly hall for a concert he was to give that evening. Again, another story….)

It was the movies that really shaped my tastes. In a time sans TV, going to the movies was an essential activity. News, documentaries, cartoons, serials, trailers — & that was just the first half. I discovered the sophistication of slapstick; the detective stories I'd read lead me to film noir; Olivier gave me Hamlet. Those were the things that prepared me for the next step.

I liked movies, all movies, but a coincidence of things in the few years either side of my 20th birthday both broadened & narrowed my likes. I'm not sure which of two circumstances came first, & now, from this distance, I'm not too sure what belongs where; but the formative shapings were the local film society which had monthly showings, & a double-feature continuous movie house that changed offerings every two days. Writing it down makes me think my visits to the double-features may have prompted my joining the film society, because the first Buñuel I saw was the English-language Robinson Crusoe, some time before I saw my second, the Spanish language The Criminal Life of Archibaldo de la Cruz.

I didn't get to see every offering. The movie theater was part of a triangle — the other two points a pool hall (billiard saloon we called them then) & a pub — at an intersection in the CBD close to University. I'd play cribbage two mornings a week at University for threepence a point, get enough from that to go down to shoot pool, & get enough from that to support my drinking & moviegoing for the next few days. I didn't care what movies were on, but, just like the SF, I came to recognize my likes. Apart from Buñuel, I first saw Les Enfants du Paradis there, & Orson Welles, as well as every American International film made during the time, & all the film noir without the big stars. Plus there were a lot of strange movies that I might never have otherwise seen. Including one whose context was so bizarre I'll always remember it, a film produced by William Conrad — better known for later playing the lead role in the CBS TV detective series Cannon — called The Ride Back starring Anthony Quinn & Conrad. It was financed by Conrad, with money put aside from his bit & early TV roles, because he wanted to make a Western homage to Ingmar Bergman. Think of the cinematography & the darkness of The Seventh Seal: then add sixshooters.

The continuous movie house was primarily contemporary American with a little bit of cheaper-priced older foreign thrown in. The film society was classic European — Eisenstein, Renoir, Cocteau, Vigo — with a little bit of reasonably contemporary Asian — Kurosawa & Satyjit Ray — thrown in. Add to all that a short-lived University film society which managed to show the two Buñuel / Dali collaborations L'Age d'Or & Un Chien Andalou, & Cocteau's Le Sang d'un Poète.

But all this was spasmodic, occasional. It wasn't until Fellini's La Dolce Vita broke the commercial barrier, & the film distributors, though realising that that movie's success was probably a one-off, recognised that there may be a market out there & converted a smaller theatre to a menu of — where do you want to start? Bergman? Antonioni? Fellini? Kurosawa? Godard? Resnais? Bunuel? Truffaut? Polanski? Visconti?

That was the world view that I was shaped by. The entries to the eye. Augmented by the paintings of Francis Bacon & Peter Blake in the U.K., & a U.S. art scene that had been blossoming for some years. Add to that the journeys from the ear to the heart by Ray Charles & Miles Davis; & from the mouth to the same destination of all those in The New American Poetry.

& all around it the local scene, everybody living within walking distance of one another, the poets, the painters, the musicians, the actors, the gays, the hipsters. Overlaps. Everybody knew what was going on in the other spheres. The political activists would come down from Auckland to be recharged. Some of us would march to Ban the Bomb — unsuccessful — but also to stop a racially-segregated rugby team being sent to represent the country in apartheid-era South Africa — successful. 

For me this was the golden age, not the supposed age of Aquarius that came after.
OH! pleasant exercise of hope and joy! 
For mighty were the auxiliars which then stood 
Upon our side, we who were strong in love! 
Bliss was it in that dawn to be alive, 
But to be young was very heaven!--Oh! times, 
In which the meagre, stale, forbidding ways 
Of custom, law, and statute, took at once 
The attraction of a country in romance!
My only regret is that we did not go far enough. At some point we rested, thinking we had won, had changed the way of the world. I have come to realise, in these later days, how wrong we were.


2. What'd I Say

I discovered jazz in the early nineteen-fifties, when I was about eleven or twelve years old, courtesy of a propaganda arm of the U.S. during the Cold War, the Voice of America. At eleven o'clock each night, through the miracle of shortwave, I would wait for the keyboard chords of Ellington at the beginning of Take The A Train that were used as the introduction to Willis Conover's The Jazz Hour. It was a wide-ranging program, everything from early Dixie through to Monk & Miles. Gradually my preferences tended towards the latter two & their contemporaries, though tempered with a love of the great bands of Ellington & Count Basie.

When I began secondary school, a year or so later, students were not permitted on the bus that actually passed our house, were only allowed to catch the tram, later a trolley bus, that ran down the main street of our suburb, dropping me off about ten minutes' walk away from home. But any inconvenience was cancelled out by the fact that near the city tram terminus was an electrical goods store, whose record section was looked after by someone heavily into jazz. More precisely, modern jazz, East Coast, primarily black.

(Later, when we were permitted to catch the bus, it had a different terminus, close to what I consider to be the greatest secondhand bookshop — actually, any kind of bookshop — but that, too, is another story…) 

In the way of youth, jazz became an obsession, excluding every other musical form. Mind you, pop was crap in those days. How much is that doggie in the window & suchlike, though it also was the heyday of Nat King Cole & Frank Sinatra, backed by bands such as Billy May's or Nelson Riddle's, which you'd listen to to hear Harry Edison or Clark Terry doing the trumpet solos. Occasionally tracks from Ella Fitzgerald or Anita O'Day or Sarah Vaughan or Billie Holiday would sneak through, but most of it was dross.

A couple of things softened my obsession, opened me up to other forms of music. After rugby or cricket practice at school one late afternoon, I wandered back to my classroom to collect my bag, passed by the assembly hall, & heard the great cellist Mstislav Rostropovich — I didn't know who he was at the time, but made it a priority to find out — rehearsing for a concert — sponsored by the Arts Council — that he was to give for the local chamber music society that night. Some things truly engulf the soul, & this guy playing was one of them. I stayed listening to him, went home in the dark. I'd been thinking of becoming a musician, jazz musician naturally, & decided after hearing him, since the cello wasn't an instrument normally found in jazz groups, to learn how to play the bass. Classical training, arco, &, after a while, ended up playing in the school orchestra, the odd concert but mainly accompanying the obligatory hymn in the morning assembly. Which, I've since realised, were the words that were probably my introduction to a poetry that could move you.

The other thing that happened was pop music changed. A thing called rock 'n' roll appeared. I was a teenager, hormonal, & much moved by this new music, at first delivered in varying degrees of sanitised white — Bill Haley, Carl Perkins, Elvis Presley, Connie Francis, Pat Boone —but then, gradually, the artists who influenced them, whom they imitated, whom they downright ripped off. Ray Charles, Fats Domino, James Brown, Little Richard.

All this brought back by a small part of a post by Jilly Dybka:
"Here's an MP3 from the Marcus Belgrave CD Gemini that my husband played keyboards on."
I'd known of him as Marcus Batista Belgrave, trumpet player in the group that Ray Charles formed after he moved away from a Nat King Cole piano trio style, the band that backed him on What'd I say & I got a woman. I first consciously came across him as part of one of the defining moments in my life, going into a record store & listening to two albums from the 1958 Newport Jazz Festival; a fantastic Duke Ellington one with an amazing solo from Paul Gonsalves, which, logically, as a jazz fan, I should have picked; & the one, Ray Charles at Newport, that I ended up buying — jazz-influenced but still primarily R&B — that got to me in a way that few albums have, & lead into, foreshadowed, much of what I have listened to & loved since. Like Allen Ginsberg, I listened to Ray Charles blues shout blind on the phonograph....
3. Vale Michael Jackson

I have never been a Dave Brubeck fan, though I've liked a couple of things he did — Take Five & Blue Rondo a la Turk from the Time Out album; & Brubeck's tribute to Duke Ellington, The Duke, especially the Miles Davis cover of it— but I've always quite liked Paul Desmond. & since hearing live jazz from overseas was a rarity in N.Z. in the 1960s, I went along to the concert.

Desmond entranced me. The first number had a piano intro, & then Desmond came in over the top. He lounged — that's the only way to describe it — against the curve of the Steinway & from his first notes on it was something like an IV drug rush. He had an electricity. 

It's a feeling I've had a number of times over the years, usually from compact things, a poem or a painting, a track from an album — k.d. lang singing So in Love on the Cole Porter tribute album — or the occasional single or TV spot — I recently heard Cindi Lauper do a fantastic version of Time After Time backed by a pianist with C.L. on dulcimer. Rarely do I get it from novels though there are exceptions — Genet's Our Lady of the Flowers & Burroughs' The Naked Lunch are two that come to mind — but shorter prose pieces (J. G. Ballard, Borges, Samuel Delany) quite often get me in the gut. I got it the first time I saw the Sydney Dance Company, when I saw my first Bergman film, when I saw Kurosawa's Rashomon with a very young Toshiro Mifune. I got it from a scene in Billy Liar where Julie Christie made her screen debut, walking through a market with a vitality that was totally mind-blowing. I still get it from anything by Bach or Miles Davis even if I'm hearing it for the hundredth time. From Rodrigo's Concierto de Aranjuez. Occasionally I get it from people. 

But the times from live music are few. I've mentioned Desmond. The Modern Jazz Quartet a year or so after Brubeck. Have touched on the afternoon I listened to Mstislav Rostropovich rehearse for a couple of hours in the school assembly hall prior to his later concert. There was a Dylan concert I went to in 1974 at the Sydney Showgrounds. Jimmie Webb doing his songs — Wichita Linesman, Macarthur Park, etc. — at The Basement in the early nineties. &, wonder upon wonder, a Michael Jackson concert at the Parramatta Stadium in the mid-eighties, where we sat on the playing field, & the synthesizers started, & the earth began to tremble. & we danced all night.
---
Mark Young lives in a small town in North Queensland, & has been publishing poetry since 1959. He is the author of over fifty books, primarily text poetry but also including speculative fiction, vispo, & art history. His work has been widely anthologised, & his essays & poetry translated into a number of languages. His most recent books are a collection of visual pieces, The Comedians, from Stale Objects de Press, & turning to drones, from Concrete Mist Press. Due out within the next few months are turpentine from Luna Bisonte Prods, & from from Ma Press of Finland.